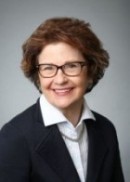 MRA, SRA, RA, Partner
Heather Ross holds the Certified General Real Estate Appraiser License in Massachusetts, MRA commercial designation and the RA residential designation with the Massachusetts Board of Real Estate Appraisers, a MA based association for valuation professionals, and the SRA designation with the Appraisal Institute, the oldest and most prestigious professional appraiser organization in the US. Earned a Masters of Social Work from Boston University, Boston, MA, in clinical social work, a Bachelor of Fine Arts Degree from Dameon College, Buffalo, NY, and an associates degree in Arts and Sciences from Emerson College, Sussex, England. Diverse commercial and residential appraisal background. Areas of specialization include: work for municipal, state agencies, and federal government; land takings and conservation restrictions; contaminated properties; comprehensive mix of commercial use real estate; high-end or complex residential estate and waterfront properties; probate and estate assignments; feasibility studies; FEMA 50% rule and insurance appraisals; and "Yellow Book" appraisals. Extensive experience in appraisals prepared for litigation and expert witness testimony.
SRA, Partner
Jacob Ross has been working as a real estate appraiser since 1998. Earned a Bachelor of Science Degree in Criminal Justice from Northeastern University, Boston, MA in 2001, and a Masters Degree in Forensic Psychology from Castleton State College in Castleton, VT in 2007. Specializes in commercial real estate appraisal in Barnstable, Plymouth, and Bristol Counties. Extensive experience in estate and mortgage residential real estate appraisal FHA approved. Owner of JCR Appraisal Services.
RA, Senior Residential Appraiser
Audrey Soderberg holds the Certified Residential Real Estate Appraiser License and has been working as a full-time real estate appraiser since 2003. She holds the RA (residential) designation with the Massachusetts Board of Real Estate Appraisers and earned a Bachelor of Science Degree from Boston University, Boston, MA in 1978. Senior residential staff member specializing in the Upper Cape and Plymouth County. Extensive real estate sales and management background. Also holds the Massachusetts Real Estate Salesperson License. FHA approved. Owner of Audrey Soderberg Appraisals.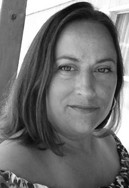 Administrative Assistant
Gabrielle Ross has been an Administrative Assistant with the firm, since January 2012. She is also the personal assistant to the partners and handles their commercial and residential appraisal research; scheduling; and report production. Manages a staff of 5 and oversees subcontractor assignments, ordering, clerical operations, and production. Responsible for billing management and collections; bookkeeping and payroll; training and supervision of office staff; office archiving. Former Qualifying Broker in New Mexico and has also successfully completed Real Estate Appraiser Trainee courses.